What are SSAW, LSAW, ERW and SMLS Pipe
Views:4 Author:Site Editor Publish Time: 2019-03-05 Origin:Site
What are SSAW, LSAW, ERW and SMLS Pipe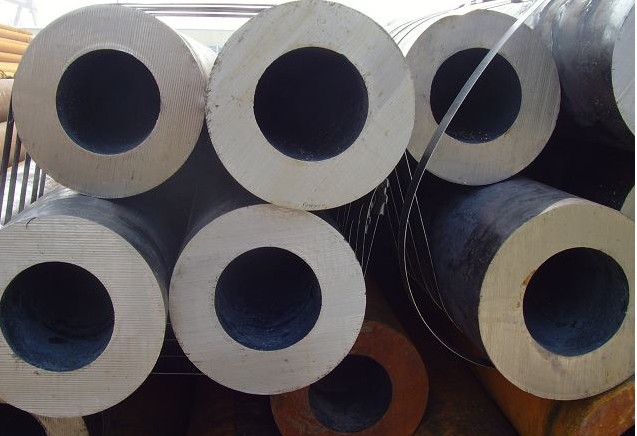 Keywords: LSAW Pipe, SSAW Pipe, ERW Pipe, SMLS Pipe
1 What is SSAW pipe?
Spiral submerged arc welded pipe, a type of spirally welded steel pipe produced by using the double-sided submerged arc welding method.
Spiral welded pipes are formed using narrower plates or hot rolled coils, which lowers their production costs significantly. The spiral welding process permits the production of large-diameter pipes suitable for transporting large volumes of oil and gas. Traditional SSAW pipes were historically limited to low pressure applications; however, modern SSAW pipes have been used extensively in Russia, Canada and Asian countries in high pressure gas pipelines.
2 What is LSAW pipe?
Longitudinal submerged arc welded pipe, a type of longitudinally welded steel pipe produced by using the double-sided submerged arc welding method.
LSAW pipes are welded tubular products made out of flat plates that are formed, bent and prepared for welding. LSAW pipes are welded with a straight seam that runs lengthwise across the pipe. LSAW pipes are commonly used in high pressure oil and gas pipelines because of their shorter welded seams and easier serviceability. These pipes are commonly required for sections of a pipeline that extend across areas with high population or building density or involve subsea applications. Due to their high raw material costs and the substantial investment required for LSAW pipe production lines, LSAW pipes are generally more costly to produce than SSAW pipes.
3What is ERW (Electric Resistance Welded) steel pipe?
A type of longitudinally welded steel pipe formed by electric resistance welding or electric induction welding without the addition of filler metal.
4. What is SMLS pipe?
Seamless (SMLS) pipe is formed by drawing a solid billet over a piercing rod to create the hollow shell. Seamless pipe withstands pressure better than other types, and is often more easily available than welded pipe.
seamless pipe - hot-rolled pipes, cold-rolled pipes, cold-drawn tubes, extruded tubes, pipe jacking.
Flow chart for seamless pipe:
Billet saw and cut, Billet heating in rotating furnace, Piercing, Precision tube rolling, Slight stretch reduction, Production examination, Cooling, Straightening , Blow the dust, Cutting ends, fix length, Surface examination, NDT (leakage crack detection, eddy current inspection, ultrasonic)
, Drifting, Length and weight examination, marking, Packing, Warehousing, transport.